Global Developer, Establishing a Prosperous Future Through Challenge and Innovation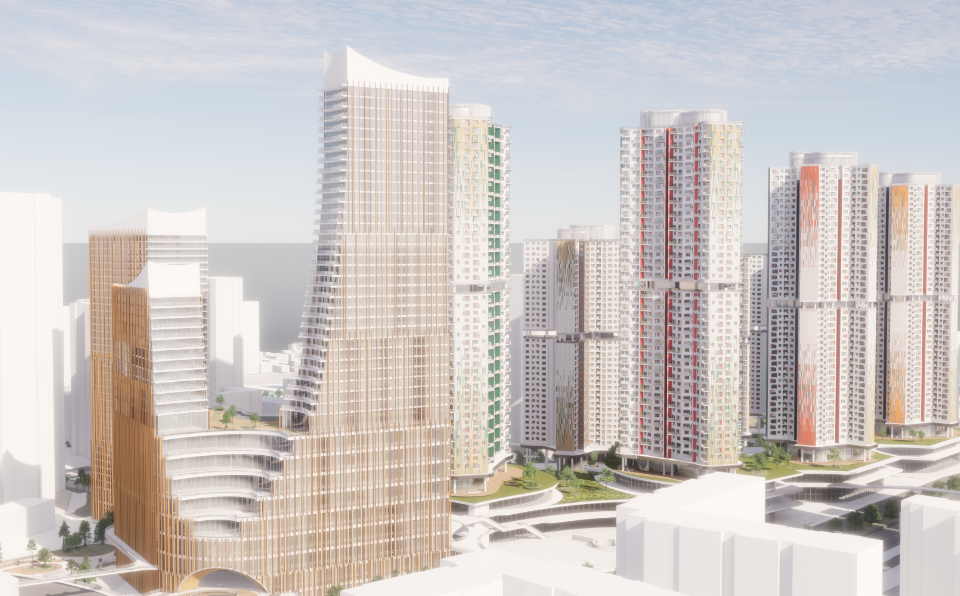 Create a Neoconceptual Future City Platform
Project H1: Development Project for Kwangwoon Univ. Station Area (In Progress)
HDC Hyundai Development Company is developing Kwangwoon University Station Area in 85-7 Wolgye-dong, Nowon-gu in Seoul as a northeastern new economic base serving complex functions as residence, businesses, stores and culture, creating a neoconceptual future city platform. Through Project H1, HDC Hyundai Development Company aims to propose a never-seen-before future residential culture that provides customer-centric programs, and to create a smart urban space that fits new needs in a post contact-free society.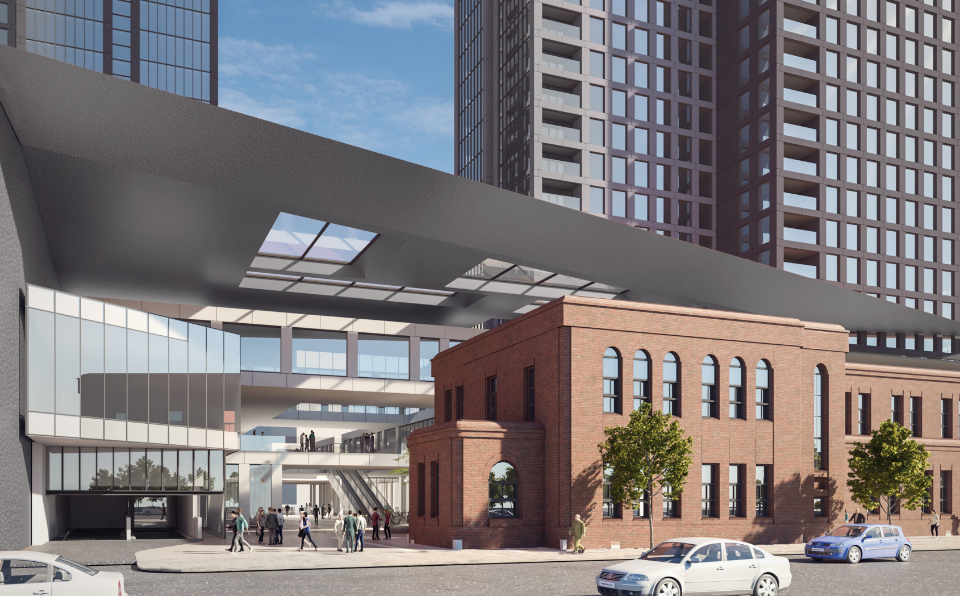 Establish a Complex Cultural Space with a Modern Heritage
Development Project for Old Yongsan Railroad Hospital Site (In Progress)
This is a project developing the 10,948㎡ lot in 6-154 beonji, Hangangro 3-ga in Seoul. The main Yongsan Railroad Hospital building built in 1928 will be remodeled into Yongsan History Museum, and a residence complex of 685 units with 6 floors below ground and 34 above will be built. HDC Hyundai Development Company will join Yongsan's heritage and its future as a global city, transforming it into a global complex cultural space characterized by cultural experiences and trend-setting lifestyle content.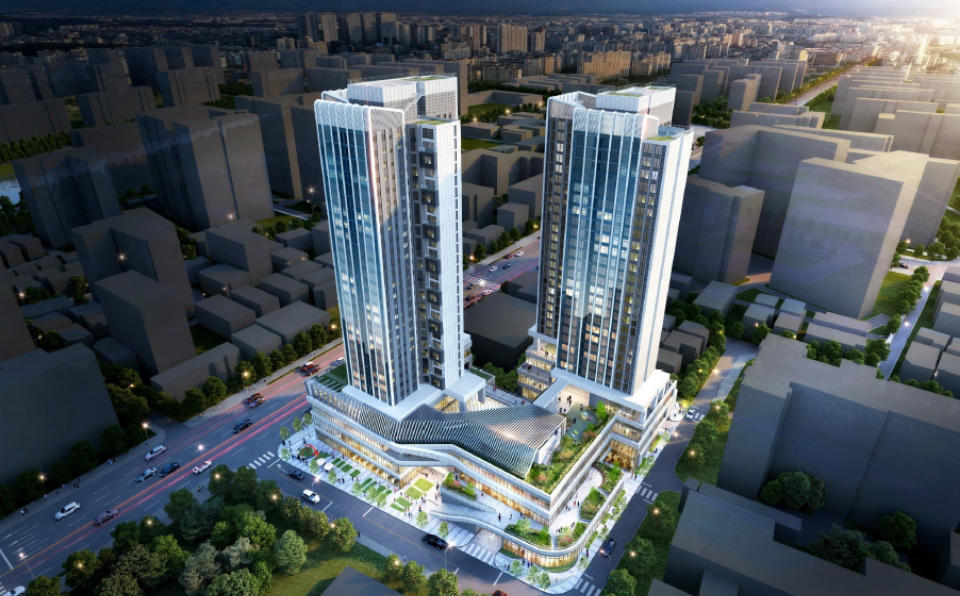 Form a Compact Urban Space, Reviving the Old Town
Development Project for Gongneung Station Area (In Progress)
HDC Hyundai Development Company is thinking up various uses for urban space. The Company has launched a development project for Gongneung Station Area, and is building a future city platform that can be applied to small to medium complex development projects. We envision building a 400-unit residential structure and a space for culture, sports and start-up ventures to mingle in Gongneung Station area on metro line 7. The compact spaces will be filled with various content that local residents, nearby university students and the young generation can enjoy together.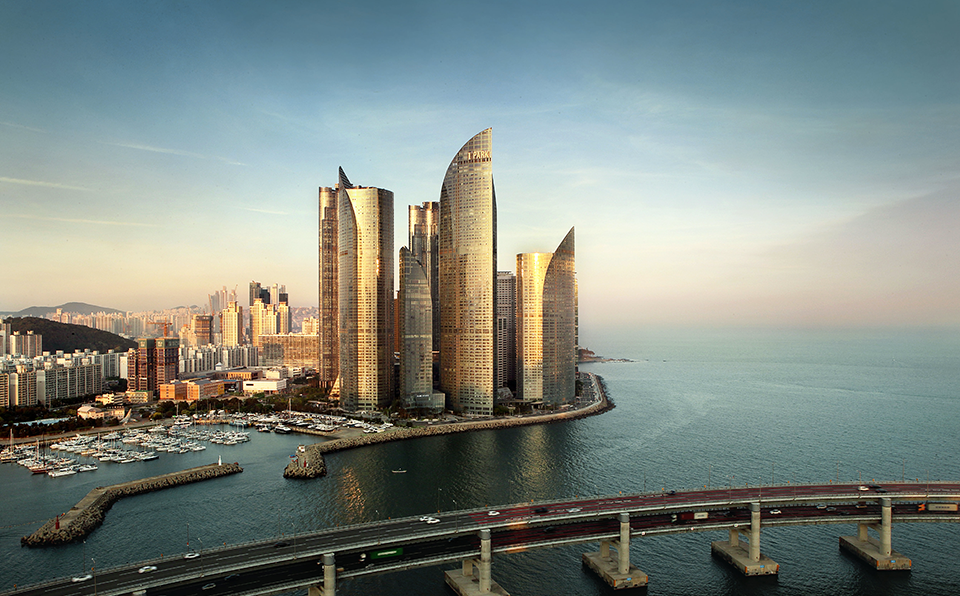 Develop a Luxurious Marine City,
Perfectly blending Residence and Vacation
Haeundae I'Park (Completed in 2011)
On a beautiful waterfront overlooking the Pacific Ocean, world class architect Daniel Libeskind's design and I'Park's innovative spirit were joined to become Haeundae I'Park, a new-concept, luxurious recreation & leisure complex. It is a mixed-use development which includes a 72-story residential tower, a high-tech office building and a retail building. You can luxuriate in a one-stop lifestyle from residence to work to shopping within the complex. The structures are adjacent to Haeundae Beach and the Busan Yachting Center, proposing a neoconceptual lifestyle in which you can enjoy both recreation and residence services.
HDC Hyundai Development Company Sets the Standards
for Eco-friendly Urban Development. 
Suwon IPARK CITY, contributing to improving the regional value in the undeveloped district in Suwon with its unique design and vast scale
HDC Hyundai Development Company is fully involved in all processes of the Suwon IPARK CITY project, from planning to construction, by investing all of its capabilities to create a perfect environmentally friendly city for the first time among other private-sector led projects. Suwon IPARK CITY is built on a scale of about 1,000,000 square meters. As various lifestyles are reflected in the project, Suwon IPARK CITY embraces not only residential facilities such as townhouses, multi-purpose buildings, and apartment buildings, but also themed shopping malls, complex commercial facilities, public facilities, religious facilities, and two streams and ecological park with an area of 60,000 square meters to develop a luxury urban space that can only be achieved by IPARK.
In particular, the success of Suwon IPARK CITY, contributing to improving the regional value in the undeveloped district in Suwon, with its unique design and vast scale, serves as a model for new town development projects and urban regeneration. In addition, this will play an important role in developing the national economy and revitalizing the local economy by promoting urban regeneration projects in the entire region of Suwon and increasing the asset value and income level of the whole region in the future.
Suwon IPARK CITY Project Overview
Project period : August 2009 to December 2020Designed by: Ben van Berkel (UN Studio)
Classification
Area (㎡)
Scale of Household and Facility
Ratio (%)
Residential facility
485,142
6,594 Households
48.8
Seven apartment buildings
382,100
6,071 Households
-
Townhouse
89,018
271 Households
-
Multi-purpose building
14,024
252 Households
-
Commercial facility
39,258
-
4
Complex Commercial facility
12,123
-
-
Shopping mall
27,135
Two neighboring themed
shopping malls
Two neighborhood living facilities
-
Urban infrastructure
473,207
-
47.2
Park/stream/green space
228,282
Neighborhood Park, two streams,
children's park, small park, square,
etc.
-
School/public facility
45,071
Elementary school, high school,
etc.
-
Roads, etc.
199,854
-
-
Total
1,995,214
100
The First Private-sector Paradigm of Urban Development by HDC
A symbolic meaning, the best brand, and the epitome of Korean apartment-building brands
The Apgujeong Hyundai Apartment Complex development project is the first private sector-led project and is regarded as a milestone in the residential culture in South Korea. It consists of 7,000 households, with commercial facilities and schools around the complex. Thanks to the beneficial location and environment, this is still considered a premium residential complex in Korea, along with having a symbolic meaning, being the best brand, and being the epitome of Korean apartment-building brands. HDC Hyundai Development Company has been achieving great performance and improving its expertise by pushing ahead with a considerable number of urban development projects since successfully completing the Apgujeong Hyundai Apartment Complex, including the Bupyeong Hyundai Apartment Complex, with 5,000 households, and Suwon IPARK CITY.
Apgujeong Hyundai Apartment Project Overview
| Classification | Area (㎡,%) | Ratio (%) |
| --- | --- | --- |
| Ground for apartment building | 257,811 | 58.0 |
| Department store | 24,441 | 5.5 |
| Commercial facility | 10,667 | 2.4 |
| School | 46,287 | 10.4 |
| Road | 10,667 | 2.4 |
| Park and green space | 66,277 | 14.9 |
| Others | 28,184 | 6.3 |
| Total | 444,334 | 100 |